The AML Immersive e-Learning Module Series is an initiative by
Framedia
, a Philippine-based e-Learning company established in 2010. We have been accredited by the Anti-Money Laundering Council (AMLC) in the year 2019 with the accreditation number:
EP-0001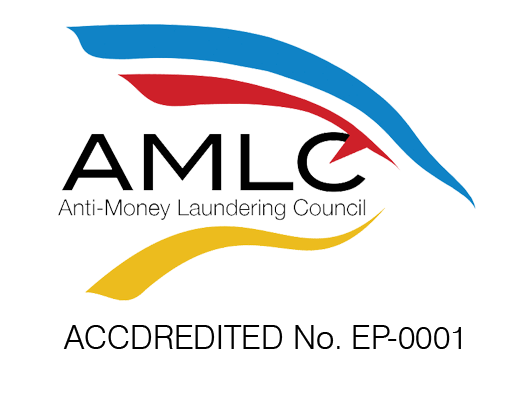 This series was developed to help AML-covered persons comply with the government-mandated AMLA training with ease.
The AML Immersive e-Learning Module Series is a practical and effective way of training the workforce without overwhelming effort and training costs. Each course is carefully packaged together in a way that it is relevant to one industry or one type of business. This way, the needs of each covered person to learn related topics will be met without having people sit through a chunk of irrelevant information.
We believe that an effective learning initiative should be a rich and positive experience, not only interactive but also inspired.
Framedia aspires to deliver quality e-Learning solutions and services by maintaining excellence and by focusing on building sustained relationships with clients.
This is only the start of a bright and inspiring e-Learning future with us!
Disclaimer: Framedia is not in any way related to the AMLC and its officers and staff, nor are the officers and staff beneficiaries of any fee or payments that Framedia may collect as a result of availing the online training facility.